About us
Technicallyours is association of people, entrepreneurs, and companies realizing R&D projects or startup companies in the area of information technology and innovations. Technicallyours is established in the Czech Republic with aim to create strong project oriented community and support its business needs.
We are fast growing community with business services that helps you organize large projects, get new orders, and find funding for your projects or for your start-up company.
We are offering our own project services to support our members and customers. These are mainly project setup, management, contracting, resourcing and technical lead.
Why Become a Member

Seed money, funding and financing
…it si not easy, but it's worth it
Technicall
y
ours is a great partner for investors. Therefore, we can provide our members with help in the area of
seed money and company investment
, including connection to investors, funding preparation, consultancy and guidance.
We are also handling funding from EU funds and governmental organizations. You can freely ask for more information.
Turn your ideas into reality
Utilize our organizational structure of technicall
y
ours specialized units.
With zero investment
, we can provide you with a unit inside of our organization.
You will get status of a `light company`
with your ID and account. Then, realize your idea in networking cooperation.
If the idea will be successful, you can establish your own company. If not, there will be no debris left.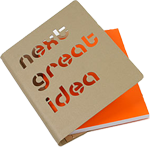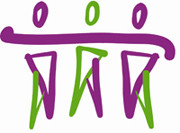 Small company? How to offer strong project services?
Of course, it can be accomplished through cooperation. We are working in the business, where
the best services and products are created because of the great community support
. That is either business environment (stores like iTunes, WEB applications), or organizational (large IT companies realizing big projects).
It is hard to create strong added value under certain company size and its isolation. Even if the engineers have great potential, they need to have access to broader resources on time.
Increase your competitiveness
The variety and quality of the member's services together outmatch offer of a standard company
. As a member of technicallyours, you can offer complex services and get projects that can't be realized by individuals or small companies alone.
In advance, technicallyours offers services covering the whole project life cycle. These are project management, business negotiation, contracting and technical leading.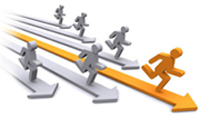 You don't need to negotiate cooperation at very last moment
It is pretty common for large companies that hey setup cooperative alliances to realize large projects. The same is valid here.
At the moment of offering your business services, you will be already a part of such alliance.
Therefore, you can utilize already established agreements with other members to realize your projects.
Stay focused on your goals
Become excellent in your best services and skills. As a member of technicall
y
ours, you can fully use your potential. The other
activities can be handled by cooperation with other members or with our services
.
As a developer – leave the contract negotiation to experts. As a lawyer – you don't want to become a developer. As a businessman – you don't want to do both. If you cooperate, you can behave like in a bigger company with flexibility of entrepreneurs.

Sure, there are more benefits of cooperation. Why not start right away?